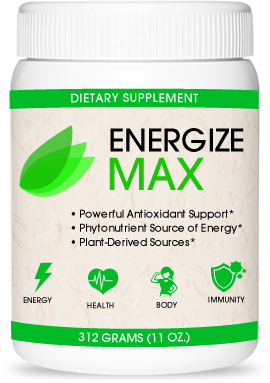 Here's the thing... because we used over 40 premium ingredients in order to produce the most effective formulations for Energize Max, we are usually offer a bottle of Energize Max for a standard retail price of $97.
And that's a one-month supply if you take one tablespoon a day.
You can take more if you want. Or you can take less if you want. It is
completely safe
.
But because you're here today, you have a chance to
get it
with a special offer
right now
.
This special offer is just for the next 24 hours and for new customers only.
Because today as you are directly purchasing Energize Max from us, cutting out the distributors and retailers, we are allowing those who order through this page, to try Energize Max
for just $67.
We never do any sort of auto-billing or continuous shipping.

Do you think that regaining your health, protecting your body from disease and illness, having more energy, feeling younger and more refreshed, knowing that your body is getting all of the nutrition and health support it needs is worth a measly $2 a day?

But that's not all...

If you act right now, and reserve four bottles of Energize Max, you'll have a spot on our Top VIP Customers List, which entitles you to our VIP Pricing, at only $49.95 per bottle!
That's more than 48% OFF... A savings of over $47.00 per bottle!